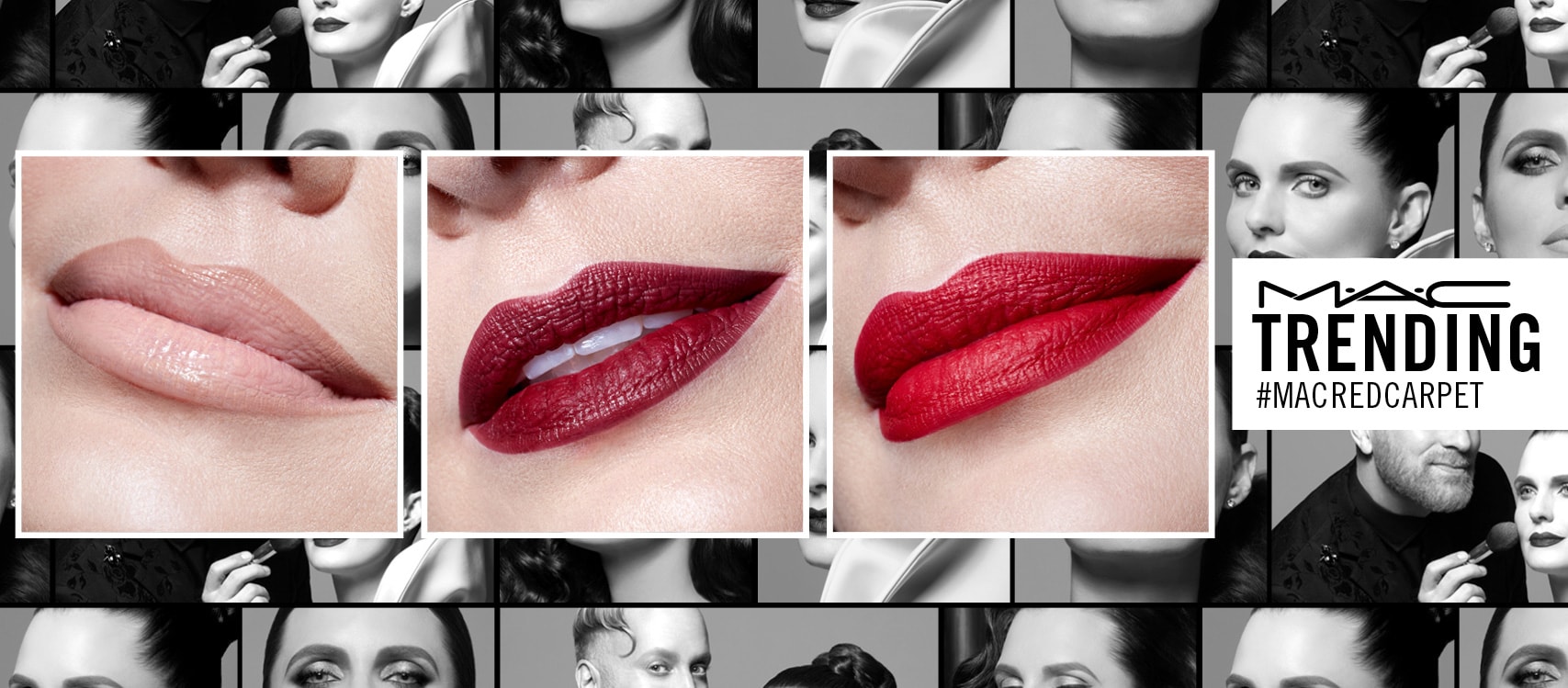 LIMITED EDITION ONLY ON MACCOSMETICS.COM
Claim your place on the red carpet with mega-glam, camera-ready colour. M·A·C Director
of Makeup Artistry Gregory Arlt, go-to makeup authority for the A-list, rolls out his
limited-edition Lipsticks just in time to celebrate the Academy Awards' 90th year.
Face the paparazzi flash in three shades inspired by Hollywood's brightest stars.
The spotlight calls - get ready to steal it.