Learn how to properly prep your skin before wearing makeup. Explore the MAC HYPER REAL suite of products for the best results.
Preparing your skin before applying makeup is crucial for achieving a smooth and flawless finish. This may seem like a complicated process, but we're here to tell you it's doesn't have to be. Follow these five makeup tips to ensure that your skin is properly prepped before applying makeup.
Step 1: Deep & Double Cleansing
We all know that the first step to flawless makeup is a thorough cleanse. So, remember, no skipping! It's essential to create a clean canvas that's primed and ready for makeup.
But before you reach for any cleanser, let's take a moment to discuss your unique skin type. When it comes to embracing makeup on oily skin, a hydrating cleanser that that tames unruly oils will be your trusted companion. On the other hand, if you're adorning dry skin, seek solace in a moisture-rich cleanser that gives your skin the tender love and care it truly deserves.
Now, let's explore the options. Facial soaps and cleansing oils both work wonders in removing dirt and impurities. But when it comes to melting away makeup, cleansing oils take the crown.
Our top recommendation is the MAC HYPER REAL Fresh Canvas Cleansing Oil since it works great on normal and oily skin types. Say goodbye to all makeup, including long-wearing, waterproof, and transfer-proof formulas. This cleansing oil also sweeps away pollutants and micro-dust. The best part? It rinses off quicklyall whilst maintaining the skin's moisture balance. This immediately smoothens the skin and improves its texture, leaving your skin feeling fresh and non-greasy.
With this essential step complete, your skin is now a blank canvas, perfectly prepped for the exciting chapters of your makeup skin prep routine.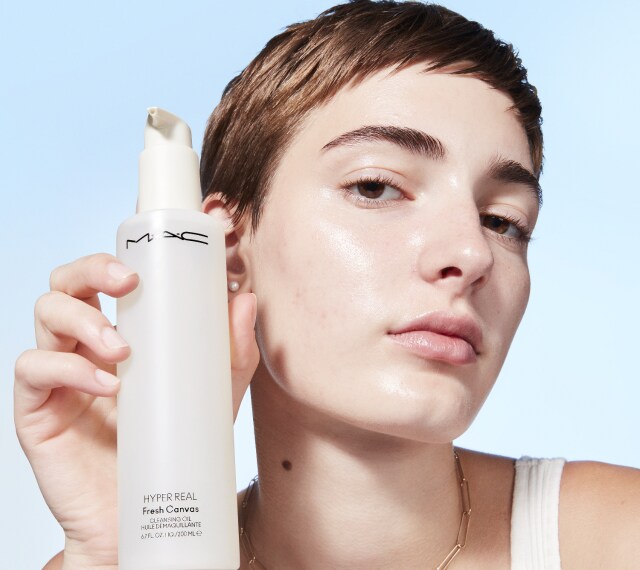 Step 2: Tone & Mist
Let's move on to the next step in your skincare journey: toning. This step can truly make a difference, whether you're applying makeup to oily or dry skin. After cleansing, it's essential to restore your skin's natural pH balance, which can be disrupted by environmental factors and certain skincare products. Toning is the solution, bringing back harmony to your skin in a gentle and effective manner. Get ready to experience the revitalizing effects as toning helps your skin find its equilibrium once again.
But that's not all. Toning also works wonders in minimizing the appearance of pores, which can sometimes get clogged with impurities, causing a less-than-smooth complexion. Not cool, right? Well, toner to the rescue! By removing those impurities, toner helps reveal a smoother and clearer complexion. Talk about a win-win!
Misting is the perfect follow-up to toning and adds that extra touch of radiance to your skin. Our go-to choice is the PREP + PRIME FIX+. This hydrating face mist is a true gem, infused with a blend of ingredients like green tea, chamomile, and cucumber. Not only does it keep your skin hydrated, but it also soothes and refreshes, giving you that healthy, lit-from-within glow. Mist it on, and let the magic happen!
So, remember, after toning, give yourself a little misting treat with the PREP + PRIME FIX+. Your skin will thank you, and you'll be one step closer to that radiant complexion you've been dreaming of. Keep going, you're doing amazing!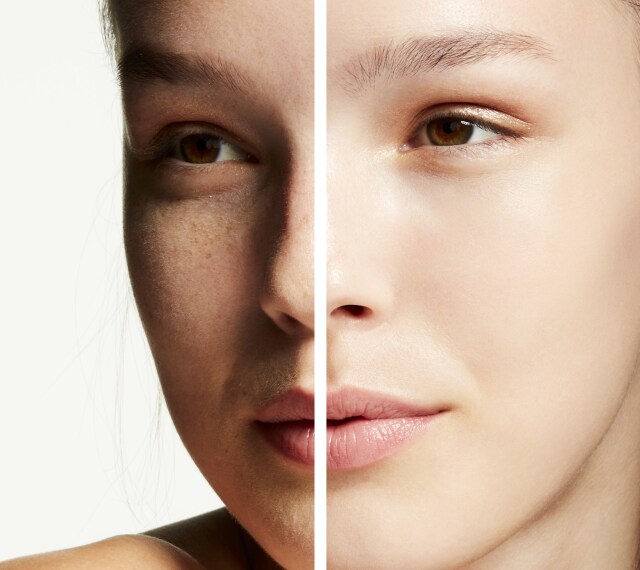 Step 3: Stay Hydrated & Moisturized
Moving on to the golden rule of skincare: moisturizing. It's the secret to keeping your skin looking hydrated and healthy, especially after toning and exfoliating. Proper hydration is key to helping your skin regenerate and function at its best, which is why using a serum or moisturizer to prep skin before makeup is essential.
For those prepping their skin in the morning, don't forget the sunscreen! Apply SPF on top of your moisturizer to shield your skin from those harmful rays. Alternatively, you can choose a two-in-one primer with built-in SPF, like the MAC Lightful C+ Coral Grass Tinted Primer SPF 45/PA++++. It's a multitasking superhero that primes your skin and protects it from the sun. Talk about a win-win situation!
Best Serum for Oily Skin
Meet the MAC HYPER REAL Serumizer Skin Balancing Hydration Serum. This serum controls excess oil production while strengthening your skin barrier, giving you a soft and pore-minimized canvas. Formulated with rare Japanese Peony Extract, hydrating Hyaluronic Acid, and restorative Ceramides, this serum delivers immediate and long-lasting results. In fact, over 90% of our users reported that it helped their makeup last longer and left their skin looking healthier.
To apply, simply dispense one to two pumps onto your fingertips or use the MAC 001 Serum + Moisturizer Brush for a more even distribution. And here's a makeup tip: for the best results, press the formula outward into your skin. You're on your way to a flawless finish!
Best Moisturizer for Dry Skin
Now, let's pamper dry skin with some extra love and nourishment. Introducing the MAC HYPER REAL SkinCanvas Balm™ Moisturizing Cream. This wonderful cream contains mango and avocado butters that leave your skin feeling soft, nourished, and conditioned. It's a game-changer that quickly improves skin texture and smooths away visible irritation.
100% of users experienced an immediate improvement in skin hydration. This high-performance moisturizer lasts up to 24 hours, revealing supple, petal-soft skin with a healthy-looking glow. To apply, simply take a desired amount onto your fingertips or use the MAC 001 Serum + Moisturizer Brush for a more even distribution. Avoid the eye area and gently massage the cream into your skin using circular motions. Your skin will thank you for the hydration boost!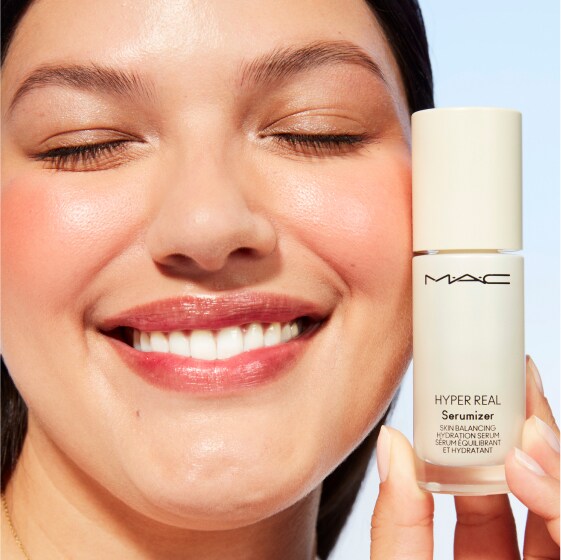 Step 4: Don't Skip Eye Cream
Let's not forget about those beautiful eyes of yours! The delicate skin around your eyes deserves some extra TLC (tender loving care) when prepping for makeup. The product best suited for this is a high-quality eye cream. It may be an often-neglected step, but trust us, it's a makeup tip you don't want to miss.
The skin around your eyes is thinner, more delicate, and more prone to wrinkles and fine lines. Eye creams are here to save the day. They are specially formulated to target those undesirable signs of aging and to treat puffiness and dark circles. And boy, do we have a gem for you: the MAC Fast Response Eye Cream.
This little powerhouse is like a shot of caffeine for your eyes. It's super-charged with instant effects that'll have you saying goodbye to fine lines and wrinkles in no time. Plus, it's dermatologist and ophthalmologist tested, so you know it's safe and reliable. It's suitable for a wide range of people, ensuring everyone can benefit from its magic.
Applying eye cream is a breeze. Just dab a small amount of the product on your ring fingertip and gently pat it onto the freshly cleansed eye area. Take a moment to admire how it effortlessly absorbs into your skin. You'll start noticing firmer, smoother skin that's ready for that stunning makeup application you've been dreaming of. Want to try it before you buy it? Book an appointment today in store at https://www.maccosmetics.com.my/book-appointment.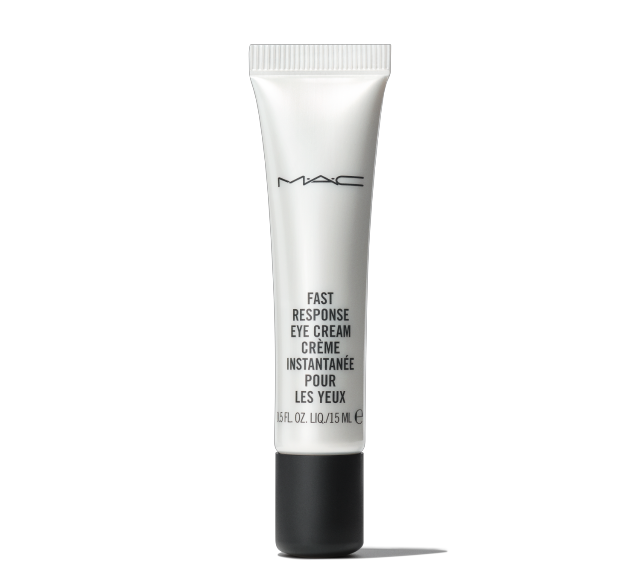 Step 5: Apply Primer
The final step in your skin prep before makeup routine is to apply a primer! This magical product creates a smooth canvas by filling in lines and wrinkles, ensuring your makeup lasts longer.
Primers should be applied to your entire face, although you can target specific areas like the T-zone or under-eye area. They come in various forms, from creams to gels to powders, so choose the one that suits your skin type and concerns best.
Best Primer for Oily Skin
When it comes to applying makeup on oily skin, we've got the perfect primer for you: the MAC Studio Fix Mattifine 12hr Shine-Control Primer. This mattifying, oil-free wonder is designed to minimize the appearance of pores, control oil and shine, and improve skin texture for up to six hours. Say goodbye to midday makeup meltdowns!
Best Primer for Dry Skin
For those applying makeup on dry skin, hydration is key. That's where the MAC Studio Radiance Moisturizing + Illuminating Silky Primer comes in. This lightweight water-gel formula is a true gem. It's packed with skin-loving ingredients like hyaluronic acid and glycerin to instantly and continuously hydrate your skin, leaving it feeling fresh and cushiony all day long. The result? A natural radiance that will have you glowing from within.
So, whether you're combatting oiliness or seeking that perfect dose of hydration, primers are your secret weapon. The MAC Studio Fix Mattifine 12hr Shine-Control Primer and the MAC Studio Radiance Moisturizing + Illuminating Silky Primer are here to make your makeup dreams come true. Say hello to a flawless, long-lasting finish that will keep heads turning all day!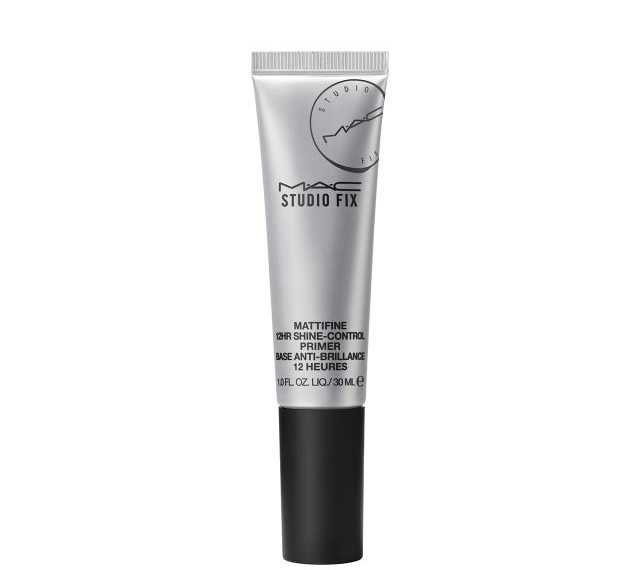 Congratulations, you've mastered the art of makeup skin prep! By following these five makeup tips: cleanse, tone, moisturize, apply eye cream, and prime, you can ensure that your skin will be properly prepped for makeup. Now go forth, confident in your skin prep prowess, and create stunning makeup looks wherever you go!
Achieve a perfectly cleansed, moisturized, and primed face with the help of the MAC HYPER REAL suite of products. Visit your closest MAC Store today.